Massage and Facials with Valerie
Every day I see clients suffering from neck tensions, and shoulder tensions. I wanted to help my clients further, so I qualified with The Beauty Academy and I now can give neck and shoulder massages to help to relax, release aches, and improve poor posture. I have since extended my qualification to full-body massages too. I mainly work from home but can also visit you on request for an extra charge.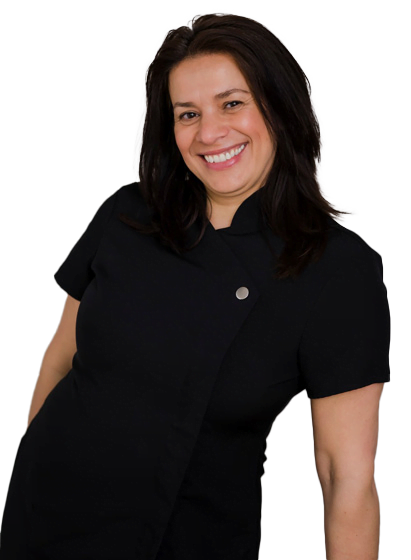 Massages
---
Facials
Your skin can be complex and every person's skin is different which is why I propose facials which are customized for each skin type to regulate and balance the function of the skin. Our skin is exposed to different environmental and stressful conditions at different times. At the moment, I propose four different options to suit each one. I use very good products which are plant based and cruelty-free like Guinot, Elemis, La Roche-Posay for the most sensitive skins or other creams for tendance acneic. I use pure oil from Cetuem for all my massages.
Uniquely designed for maximum results in minimum time. This express facial will include a deep cleanser, exfoliation, steam (if your skin allows) and a homemade mask. No extraction will be made. A quick fix to feel smooth and feel a glow.
This facial will include a deep cleanser, and exfoliation, a steaming session to ease extraction of impure blackheads (if needed), a homemade mask to suit and improve your skin condition. This treatment will be followed by a short massage on the neck, shoulders, and skull. A real combination of skincare conditioning and relaxation to distress.
This facial will include the same treatment as the Spa Facial but with a much longer session on the massage. This deluxe skincare is designed to cleanse, exfoliate and revitalize, leaving your skin fresher, younger, and happier. You will feel completely relaxed.
During the teenage years, hormones and their diet can start to fluctuate which can aggravate the skin and cause blemishes and breakouts. A teen facial includes a thorough skin analysis to determine their type and needs of their skin. The skin is gently exfoliated to loosen surface dry cells to prepare the skin for a deep pore cleansing. Steam is also included to soften the pores, which will help the manual extractions done safely. A massage and a customised mask appropriate for the skin type are then applied. The treatment is finished with an oil-free lotion.
---
Testimonials
Some feedback from our clients
I had a massage with Valerie which i really enjoyed. My neck and shoulders were very sore and Valerie definitely managed to release some tension. The benefit from the massage also lasted a few weeks which i was really happy about. I would definitely recommend her.
I went to see Valerie because my neck was really stiff and sore. She was really great. She got to the knots and really helped. I'd recommend Valerie if you're looking for a good massage
[blocksy_posts post_type="class" limit="4″ has_pagination="no"]