St Andrews Methodist Church
69 High Road,
Bushey Heath,
WD23 1EE
All the mats are pre-booked and Prepaid.
Mondays 10:00-11:00 am
Mondays 19:00-20:00 pm
Tuesdays 09:30-10:30 am
(Spaces limited, Mixed Abilities, Beginners welcome)
Free car parking at the rear of the church
Allum Manor
2 Allum Ln,
Elstree, Borehamwood,
WD6 3PJ
All the mats are pre-booked and Prepaid.
Tuesdays: 19:00-20:00 pm
Thursdays: 19:15-20:15 pm
Saturdays: 9:30-10:30 am
(Space limited- Mixed abilities)
Free car parking
One-to-One or Small Classes on Zoom
Professionals have adopted a new way to work. Zoom sessions help me to keep in contact with my clients. During the pandemic I used Zoom to help my clients to stay fit and supple. It really works. This virtual teaching can be given to people who work and don't have the time to travel to a studio or gym. It's perfect for a mum who has young children and might use the baby's nap time to have a Pilates session, It is great for someone who does not drive. The quality of the teaching is just as good as a in person session. Sometimes I always suggest a first session at my home studio if you have a few orthopaedic conditions.
Each online session is 45 minutes, just right to fit in a lunch break.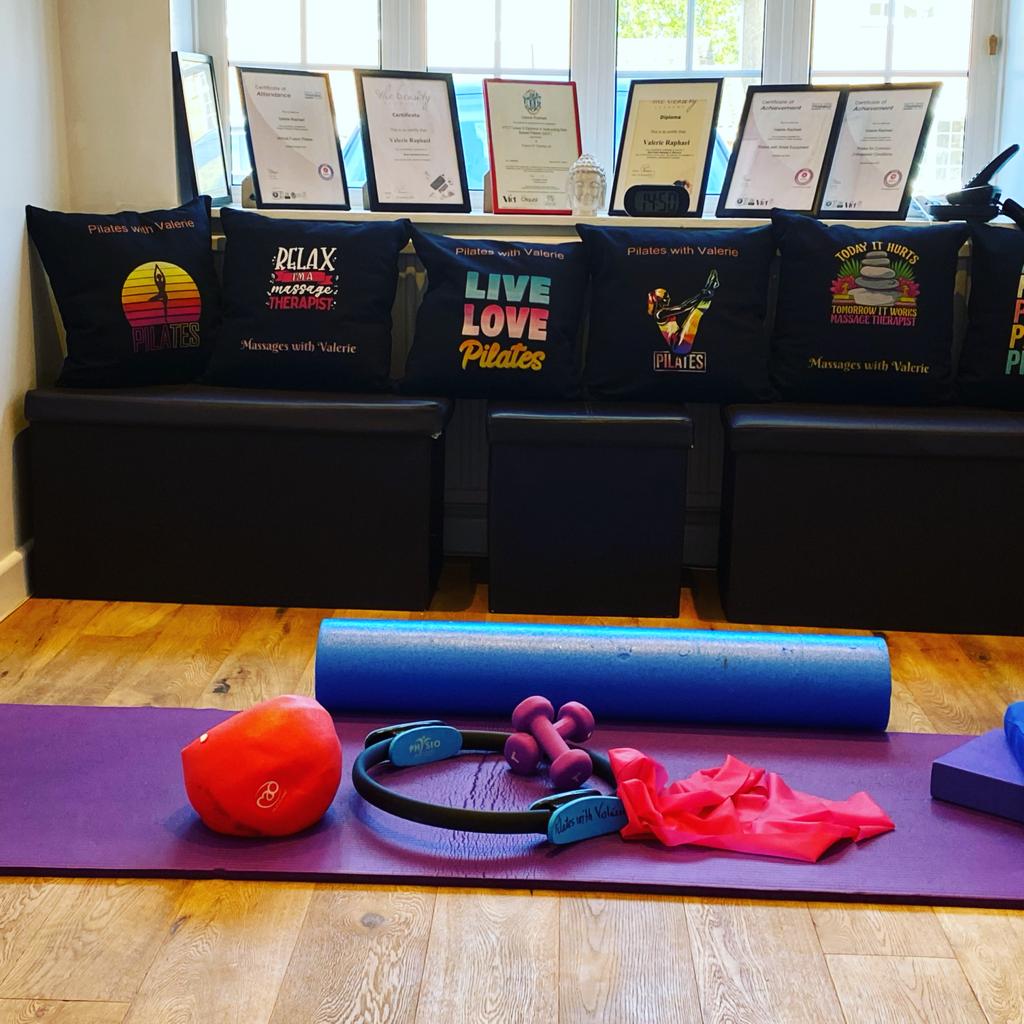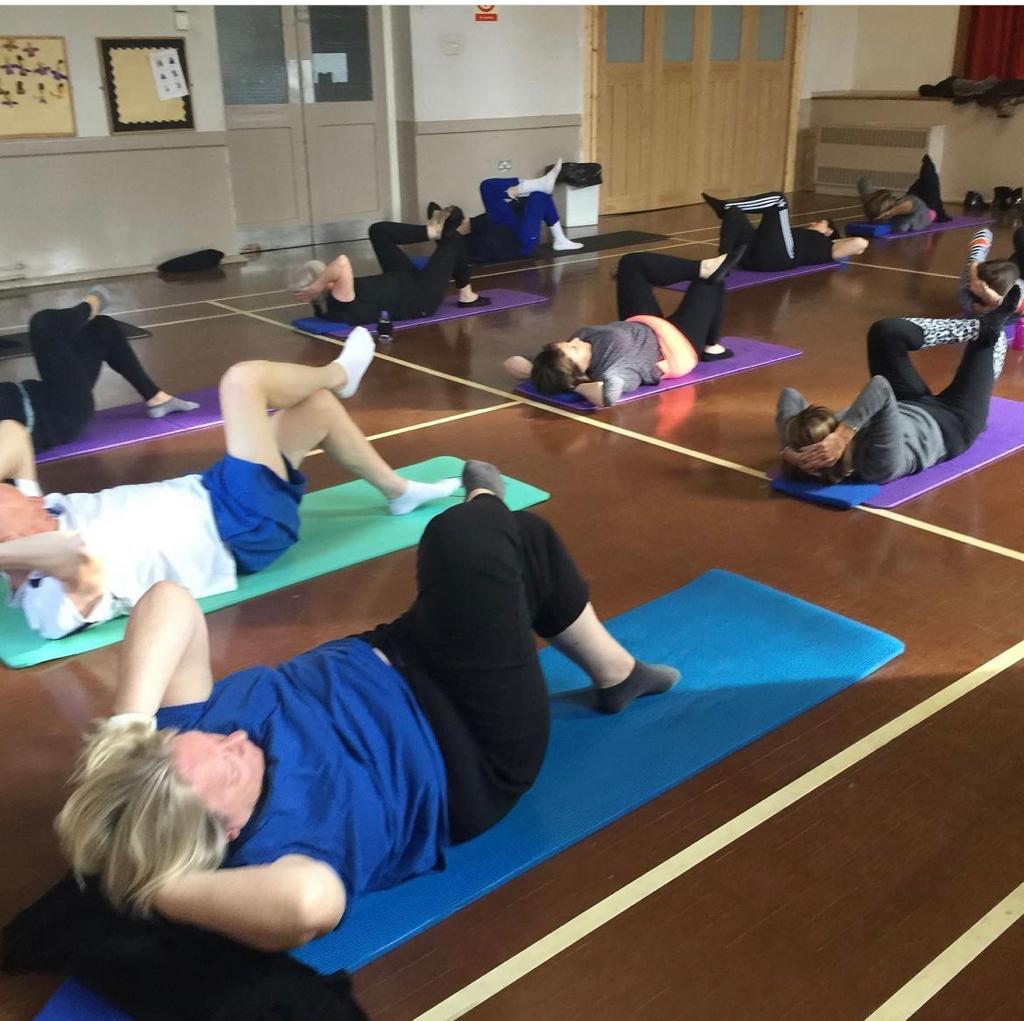 ---
Testimonials
Some feedback from our clients
I started going to Pilates in November last year in order to help ease the pain I was experiencing as a result of a herniated disc. Even in a relatively short amount of time I have still made a lot of progress and I can really say that overall I have really noticed the benefits and I have felt a lot better in myself. Valerie is always very good in making sure to ask whether any exercises I am doing are causing me pain.
I love Valerie's Pilates classes. I highly recommend her. I do 1 to 1 class with her and I have to say she does a very good job to find the most suitable movements for me. I keep getting stronger and fitter, thanks to her. She is really professional, her knowledge about exercise and love for Pilates makes every class enjoyable. I am so glad I found her and definitely it is a 5 star service she provides. Thank you Valerie.
Amazing Pilates classes with Valerie