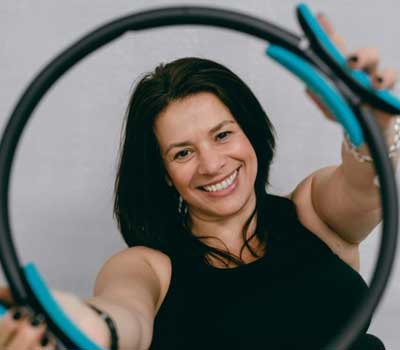 Valerie's Resume
My name is Valerie, I am a French native and I moved to the UK over twenty years ago. I have three children and I live in Bushey, where I have well-established classes. I teach classes, small groups and one-to-one sessions. Pilates came to me at a time where I was not happy in my life. I noticed that practising Pilates on a regular basis made me happier and happier so I wanted to learn more. I worked and studied very hard and I am now proud to be a fully qualified L3 Pilates instructor and to be able to help people to achieve their goals.
I will make sure that at each session the exercises are being shown and demonstrated at the best of my ability for my client to execute the exercises with precision and to avoid any injuries.
It's important that my clients start with the basics. As a foundation, they will learn how to breathe properly, then how to activate their smaller stabilizer muscles in their body. After a few weeks, they should already have more awareness of their posture to self correct themselves in their daily life, have a greater range of mobility and learn how to move their body more efficiently to prevent any issues. The benefits are great you just need to be patient.
[blocksy_posts post_type="class" limit="4″ has_pagination="no"]
Certificates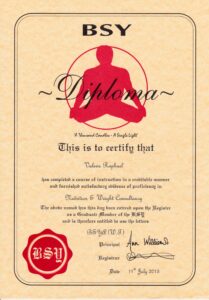 ---
Testimonials
Some feedback from our clients
Valerie is a phenomenal pilates teacher. She intuitively knows your body and when you are not quite in right alignment or optimising the exercise. She carefully works with you to build strength, stretch, and build core stability. The sessions always fly by and I always feel infinitely better at the end of them. Valerie is a kind, expert, and supportive teacher and cannot recommend her highly enough. She is the best I have ever encountered.
Valerie is a phenomenal pilates teacher.