Candles & Diffusers by Valerie
As a Pilates instructor and a massage therapist I am passionate about well-being. I use high quality essential oils for my massages and light scented candles to bring a relaxing atmosphere in the room. My clients always enjoy the experience.
I found great comfort using a candle whilst taking the time for a warm bath to help me relax and have my special "me-time".
I now only use my scented handcraft candles and soaps which have been made with love and care to produce the finest quality products that I want to share with you. My favourite soap is Lavender and my favourite scented candle is Caramel.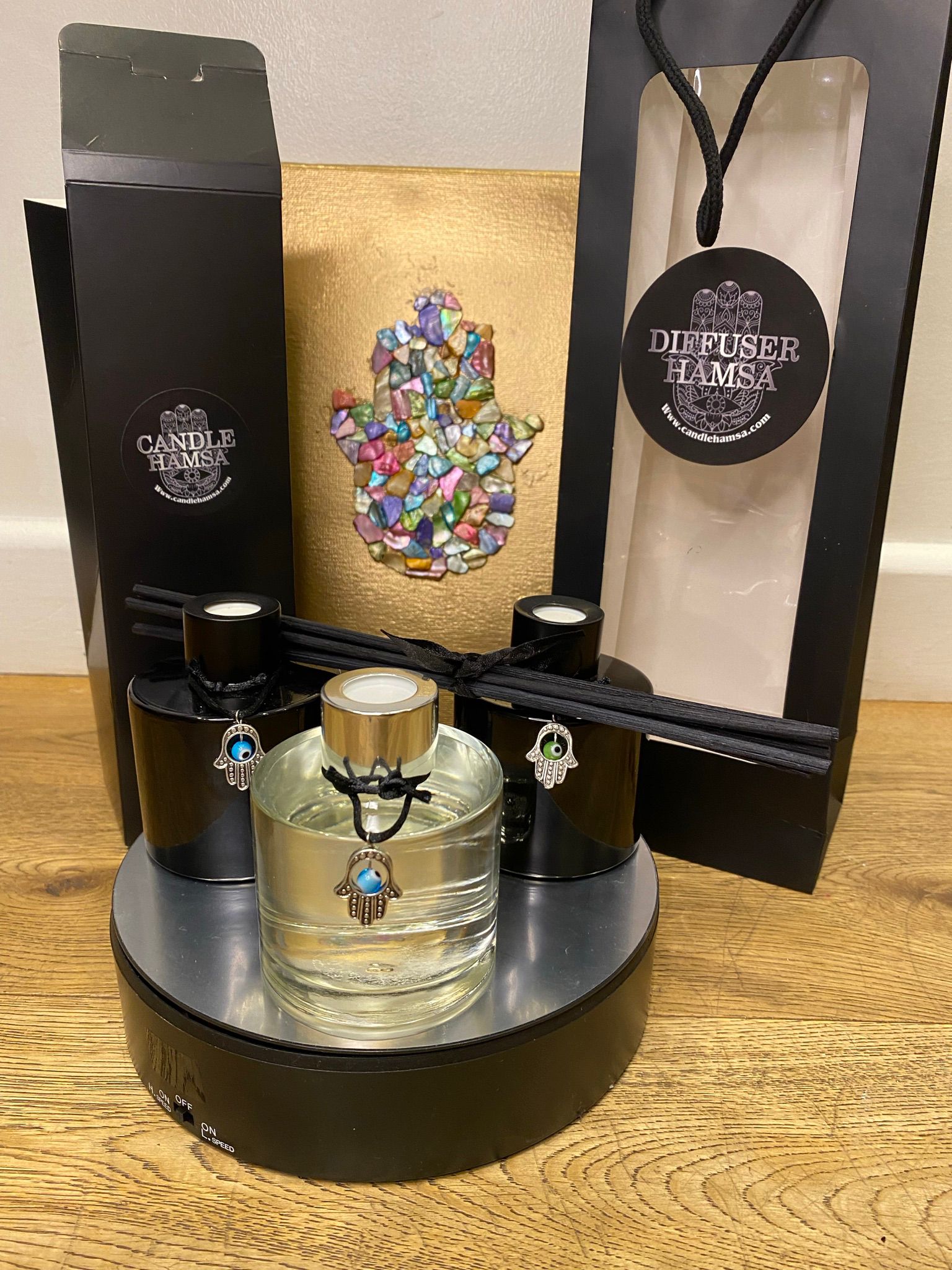 Are you looking for a special gift or just something for yourself to unwind instantly?
Life can indeed be busy and stressful and we would like to help you to find your "me-time". You, your friend, acquaintance or family member deserve it.
Sharing my top tips to relax
Switch off your phone, reduce all background noise and dim the light of the room. Having a bath can also help, the warm water can undo muscle tension and using scented products can enhance this moment. Relax, breathe and indulge.
It' is not selfish to love yourself, to take care of yourself and make your happiness a priority. It is necessary.
The power of fragrances
Research has shown that fragrances have a significant effect on mood, irritation, stress, depression, apathy, happiness, sensuality, relaxation and stimulation. It's why each box of our products is unique, customised and tailored for your needs, something just for you!
Lavender and Cedarwood can help to relax and sleep, Cinnamon can sharpen your mind, Citrus can help you to feel more energised, Vanilla can elevate your mood, Peppermint may boost your concentration, Jasmine may help depression…….so many fragrances to help you. Musk, Caramel, Pomegranate, Coconut, Frankincense, Sweet orange, Sandalwood, Bergamot....
All you have to do is Pick & Mix your scented products.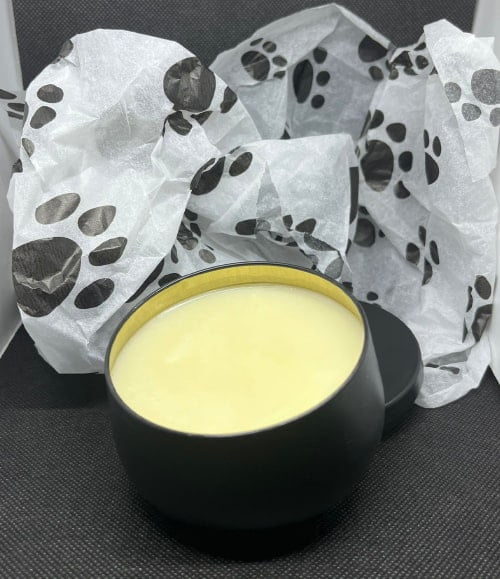 Luxury Cream for your Dog's & Cat's paws
I know how much you love your babies so please do not worry my product is completely safe and created from 100% natural ingredients using simply the best ingredients; organic coco oil, raw shea butter or raw cacao butter, Bees wax, Olive oil and Vitamin E to protect, soothe cracked, sore and irritated paws. Ideal to massage your baby's paws, to apply on their fur for a shine or on their nose for blister. It's cruelty free, lick safe, antioxidant and handmade in the UK. The balm can also be used on human skin to moisturise.
Directions: Apply to clean dry paws twice a day or more, as necessary. Massage gently into your dog or cat paws. Distract them if your dog/cat doesn't like having their paws touched. Keep at room temperature.
---
Testimonials
Some feedback from our clients
When you are candle obsessed it is difficult to find one that exceeds expectations and yours really do. Your hand created candles are gorgeous! They are long burning, yiu don't have to leave them lit for long to allow the scent to spread round your home. Valerie will work with you to customise a candle to suit your home. Oud and vanilla is my favourite!
[blocksy_posts post_type="class" limit="4″ has_pagination="no"]